Bling Name Badges, Inc. COVID-19 Update
We are taking necessary measures to ensure the health and safety of our employees and your product, by redesigning our production area to accommodate the 6' rule, hand sanitizers, wipes, and gloves at the work stations. 
We will continue to ship products Monday - Friday but are using staggered work schedules and limited staff. Please be patient with product delivery during this time. 
We appreciate your continued support and most of all, stay safe and healthy. 
Promoting our Clients
We want to feature you wearing your Badge!
Send a Selfie, wearing your badge to info@blingnamebadges.net 
and a contact link and we will feature you for a week.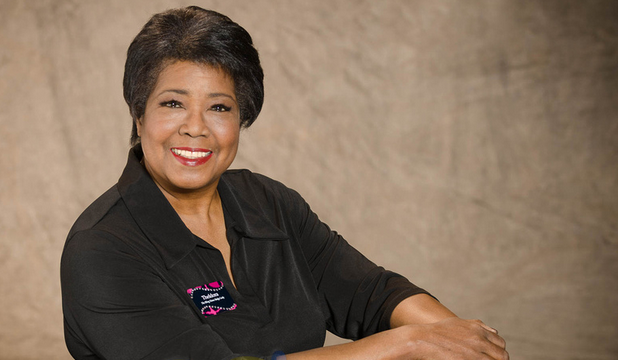 Creator/Owner - Theldora Williams
Bling Name Badges® are rhinestone embellished name badges that are "a jeweled expression of you" and serve as an effective and affordable marketing tool for your business or organization. Bling Name Badges were birthed out of the desire to provide small businesses and organizations, particularly women-owned entities, a unique and illustrative way to stand out from the crowd.
Theldora designed the original name badges for BB&T, soon to be TRUIST, as well as developing the production and distribtution of their badges throughout their vast network. We also design and produce name badges for the various divisions of BlueCross BlueShield of South Carolina.
Bling Name Badges is an award winning company: CMSDC Supplier of the Year and BlueCross BlueShield World Class Supplier.
I welcome the opportunity to make make your name badge "a Jeweled Expression of You and Affordable" and an opportunity to provide Free Promotion of your business on our website.
Thank you!
Theldora Williams,
Designer, Creator, CEO