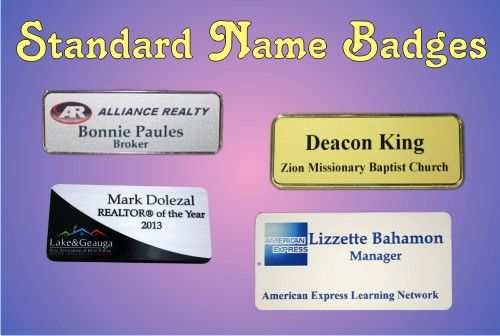 Because People do business with People they know...make sure that People know your brand and who you are immediately with one of our professional names Badges.
We offer various sizes, colors, and custom shapes.
Our Photo ID badges are permanent-not a lamination badge that anyone with a printer and lamination machine can duplicate. Photos can be uploaded when purchasing the badge of your choice.