About Us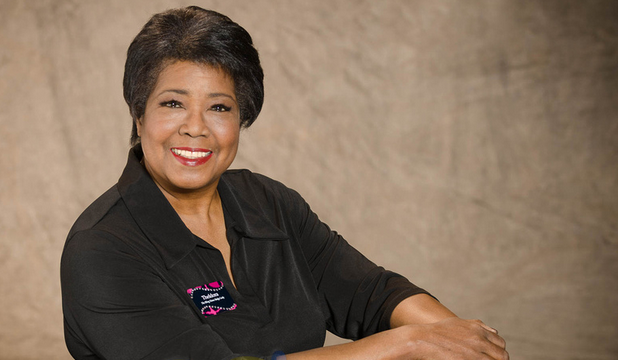 Creator/Owner - Theldora Williams
Created in 2010 as a subsidiary of TES Engraving and Sign Co., Bling Name Badges® creates rhinestone embellished name badges that are considered "a jeweled expression of you" while simultaneously serving as an effective and affordable marketing tool for a business. Birthed out of the desire to provide small businesses and organizations, particularly women-owned entities, a unique and illustrative way to stand out from the crowd, Bling Name Badges are making a significant mark on the marketplace. Additionally, BNB offers a service where their clients are highlighted and advertise their business allowing to share with other women in business while growing an impressive online community they like to refer to as the "Bling Girls."
Behind the Brand—The Visionaries
As one of the two creative powerhouses behind the Bling Name Badges brand, Theldora Williams is a hardworking businesswoman who has not only established herself as a successful entrepreneur but prides herself on making her client's ideas come to life through her work alongside her son and business partner Bennie Williams III.    
Theldora is a native of Buffalo, New York, but was raised in Winston- Salem, North Carolina. Theldora graduated from the University of Tennessee Knoxville with a bachelor's degree and has worked in her current industry since 1995.
Theldora's work ethic and tenacious "can do, get it done" mentality has helped to propel Bling Name Badges to its current status and level of excellence; the company's consistent influx of new sales from referrals as well as repeat sales is proof of that. Theldora will tell you herself that Bling Names Badges creates a product that once received you cannot help but smile and wear with pride.
Theldora is extremely dedicated to her work; she lives and breathes her brand each day and is involved in every aspect of the business from the design process to production and shipping. "The uniqueness of what we do is that you have the ability to wear a jeweled accessory that identifies who and what you do," she says. 
Nevertheless, when asked about her biggest achievement to date, Theldora didn't hesitate: "My biggest accomplishment is creating a product that allowed me to put my son through college, so he could graduate debt-free." Truly, that is the definition of success—being able to not only provide a quality product but being able to make your own dreams come true in the process.